DMK Skin Clinic - Treatment's
DMK - Biochemistry Based Skin Therapy
DMK Skin Treatment  — is a revolutionary skin treatment to remove, rebuild, protect, maintain that aims to match an individual´s biochemistry with the appropriate skin therapy.
Remove
Using enzymatic hydrolisation, DMK transforms dead cell material into a weak acid and flushes it away, bringing new skin cells to the surface.
Rebuild
By encouraging the skin´s vital internal processes to function optimally, cells stay alive longer and perform at their highest potential, creating healthier, younger-looking skin.
Protect
Using potent antioxidants DMK Skin Treatment protects the skin from the sun, free radicals, glycation, and other environmental factors.
Maintain
Beautiful skin is maintained with DMK Home Prescriptives to prolong the effects of DMK Skin Treatment.
Enzyme Therapy
DMK's famous enzyme therapy will give you an instant plumping of the skin. More importantly, it will oxygenate and detoxify your skin using your own lymphatic and circulatory systems and then kickstart its optimal functioning for long-term results.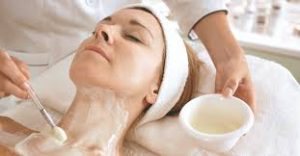 DMK – Prices
Level 1 $185 – 80 mins
DMK Signature Enzyme Therapy includes a light pre-exfoliation
(this treatment is suitable for first-timers and even for clients on Roaccutane)
Level 2 $199 – 90 mins
Enzyme Therapy + Advanced Exfoliation OR Enzyme 2+3 as a strengthening treatment or as a Muscle Banding/anti-ageing treatment (removes dead cells AND rebuilds collagen & Elastin)
Level 3 $249 – 100 mins
Enzyme Therapy + Double Exfoliation
(these are advanced treatments customised for skin as part of a revision program)
*pregnancy safe
Instant Lift
This Three-Step Muscle Banding Treatment provides breathtaking results. Desired by many for its instant lifting and tightening qualities, it is perfect for special occasions! This treatment will leave you red carpet ready and is the ultimate anti-ageing treatment.
Include a pre-exfoliation which increases dermal hydration then followed by a triple layering of Enzyme 1+2+3. The treatment is finished with Transdermal Infusion comprises of a multitude of skin feeding ingredients and nutrients including vitamins, minerals, peptides, and more. These ingredients are then locked into the skin.
*pregnancy safe
Peels
DMK Lunchtime Peel (30)
Reveal refreshed, youthful, radiant skin in just one treatment. This high powered peel instantly improves the skins moisture levels, whilst restoring clarity and luminosity. Can be packaged in a course for even more amazing results.
Cost $125
Essential Facials
DMK Transdermal Nutrition Facial
A bespoke combination of ingredients that address a multitude of skin concerns. This treatment is customised to suit individual concerns and is suitable for all skin types.
As a result, this is a relaxing and nourishing introduction to skin treatments. Also, it is completely personalised to your skin's needs. Your skin will be deeply cleansed and exfoliated. Upon completion, we follow this with our signature massage and a corrective mask to replenish the skin. You will feel deeply relaxed and your skin will glow.
The best of both worlds! Who said you can't relax AND get results? We make sure we leave you relaxed and grounded — with glowing skin.
Your facial treatment is fully customised to address specific concerns. Discuss these with your therapist prior to treatment. Incorporating a transdermal infusion, this treatment will leave you refreshed, relaxed and calm.
*pregnancy safe
Cost $85 – 30 mins
DMK Remodeling (RP) Enzyme Facial
The DMK RP Facial is a system based on the DMK concept of Remove, Rebuild, Protect and Maintain. It revises the architecture of the skin, addressing the underlying conditions, with an aim to return the skin to a strong, healthy and youthful condition. This treatment is ideal for treating signs of photo damage, wrinkles, pigmentation, sagging and improving surface texture.
Following the treatment we expect for you to experience some mild peeling for up to 7 days and you may also notice some pigmentation darken and come to the surface which will flake away from the skin leaving you with a beautiful youthful fresh complexion.
Shop DMK Skincare Products
Still got questions? Ask them here.
" I feel 10 years younger.......what a transformation. Feeling and looking great. I am so happy with the treatment and service Sarah from Luxe"
"A luxurious salon with very professional staff and lots of smiles. I recommend the DMK Advance treatment my skin has never felt so good, thank you"
"The most amazing studio, the staff are totally fabulous and are so professional. Wouldn't go anywhere else. Thanks"